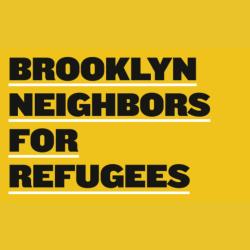 Affiliated Parish
All Saints Park Slope
Initiated by the St. Marks Deanery in the Episcopal Diocese of Long Island, with the leadership of Christ Church Cobble Hill and All Saints Church in Park Slope, and in partnership with HIAS-New York, Brooklyn Neighbors for Refugees welcomes newly arrived families seeking safety in New York City. We believe our community sponsorship program not only helps the families we directly work with, but makes our city a better home for all of us in the process.
Our mission is to organize donations and volunteers to help resettle and assist newly arrived refugees in New York City. We are in the process of settling a family from Afghanistan. We seek volunteers and funding to expand our sponsorship opportunities to other families emigrating here from throughout the world. 
Learn more about volunteer opportunities on the BNFR website.