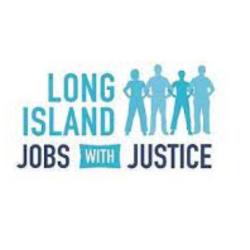 Our Vision
We envision a world where all workers are treated with dignity and respect. We believe that all workers should have the right to collectively bargain and transform the conditions of their workplaces. We believe in building worker power and creating more accountable and transparent economies.
Our Mission
We are a coalition of labor unions, community organizations, congregations and faith-based organizations, and students committed to protecting the rights of working people and supporting community struggles to build a more just society locally and globally. We are committed to creating living wage jobs, supporting organizing, and demanding corporate accountability in our communities.
What We Do
We build power for working people by leading and winning campaigns that bring about concrete change. Our current campaigns include:
> Transportation Equity
> Immigrants' Rights and Anti-Deportation
> Securing Workers' Rights
We build strategic alliances with organizations to grow a shared vision of collective power and economic justice.
We grow leaders by providing leadership development opportunities and organizing toolkits and resources.
We shape public discourse on economic justice by developing reports that highlight critical issues impacting working people on Long Island.