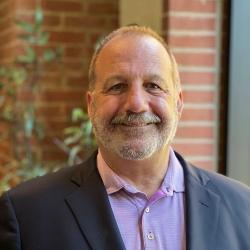 Scott Treiber began his insurance career back in 1980 when he joined the family agency in an entry level position. Today, Mr. Treiber has executive responsibility for RPS Treiber Agency involving all insurance operations while the company became part of the international Arthur J. Gallagher organization in 2008. In 2010, Mr. Treiber took on additional corporate responsibilities when he was selected as part of the Strategic Committee of the company. Growing through a career path from the mailroom to underwriting, operations, accounting, and marketing, his biggest strength lies in serving as an outside liaison with local and national senior insurance company executives. 
Mr. Treiber has executive oversight and leadership for planning long-term direction focused on profitability, long-term growth, and quality service. One of his special talents is recruiting and mentoring managerial personnel for growth, including several current RPS Treiber Agency managers. 
An articulate communicator and public speaker, Mr. Treiber has publications to his credit, including "Critical Board Role Defined," in Alliance for Children and Families Magazine (Winter 2004) and "Focus for the Future: Finding Competitive Niches," in Insurance Advocate (March 2003). In 2003, he qualified for a second year in the MIG President's Club. 
Mr. Treiber is licensed in property, casualty, and life insurance in 46 States and has earned his CIC designation. He serves on agency councils for such groups as AIG, Cigna, St. Paul Travelers, Kemper, and The Merchants Group. He is a founding member of the Long Island Insurance Community benefiting the United Way and, for the past eight years, a member of the Council of Agents and Brokers. 
Following a long family tradition of giving back to the community, Mr. Treiber provides active leadership in numerous charitable organizations including the Family and Children's Association, Ducks Unlimited, Christ Episcopal Church Oyster Bay. He enjoys golf, skiing, hunting, and fishing and lives in Oyster Bay with his wife Jo-Ellen and four sons, Thomas, Willaims, Mathhew, and James.